It's time to discover the prunning of Pouilly-Fumé vines for the pupils in nursery school in Pouilly-sur-Loire. Pierre-François Masson was very happy to show his profession to the children from the village and to the teaching team, who created this year a complete educational project around the vine.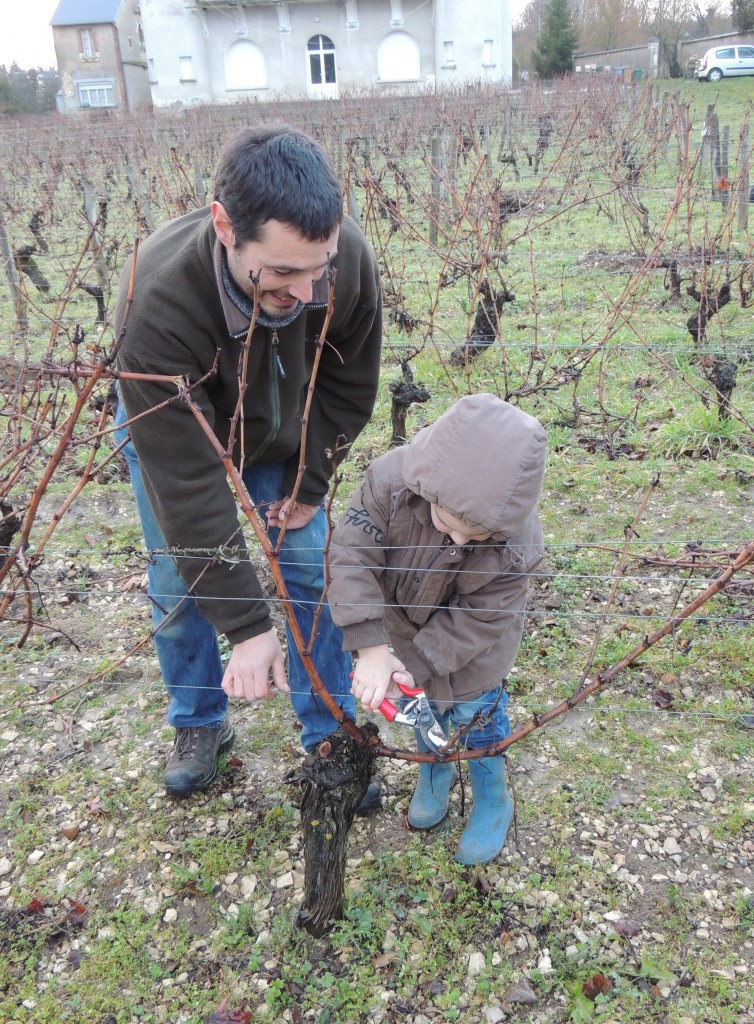 My son, Louis, Pierre's nephew happily participated to his first handling prunning shear lesson … To be continued !!
children, discovering, educational project, handling prunning shear, lesson, nursery school, Pouilly sur Loire, Pouilly-Fumé, Prunning, pupils, village, vine, vines.