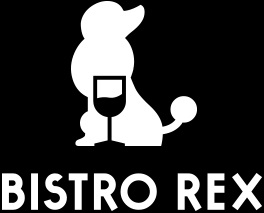 Located in the heart of Potts Point in Sydney, the Bistro Rex offers a French modern bistro-like cooking. If you pass by and happen to wish to stay for lunch or diner, they always keep half of the restaurant unreserved. With your glass of our Masson-Blondelet 'Clos du Chateau Paladi' 2014, why not trying their fish or egg dishes among their mouth-watering plates :
Market fish – en papillote miso butter daikon sea grapes
Galantine of chicken – chestnut puree brussel sprouts
The team – head chef Jo Ward (former owner of Bloodwood); sous chef Michelle Powell (bar manager at Spice Temple); Baci Moore (former manager of Spice Temple); and Josh Dunne (sommelier at China Doll) – prepare a delicious classical french cuisine made with high-end quality products. The copper filled environment offers a warm yet chic atmosphere. Surely you will be pleased with their wine list, an impressive selection of french wines as well as famous wines from around the world. And if you wish to apply for being part of the team… you have to know that a « sense of humour is non-negotiable » 😉
This brand new restaurant, opened in 2017, made a successful entrance as critics and customers' reviews are mostly excellent.
Bistro Rex, the latest French dining room to hit Potts Point, is hard to fault.Concrete Playground1
..Ambient lighting, generous copper-clad banquettes and friendly staff make it a shoo-in for a not-too-stuffy date night. Hana Jo – Qantas Insider1

Rex is a tight, contemporary package run by industry pros who clearly love working for themselves. It's a drop-in, seven-days-a-week bistro that's the perfect fit for its inner eastern crowd. Even the four-legged ones.Terry Durack – SMH Good Food1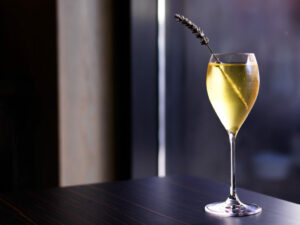 Sources (Text and photos) : 1 http://bistrorex.com.au/ https://www.delicious.com.au/people-events/delicious/gallery/behind-scenes-our-bistro-rex-reader-dinner-event/w41yf8C8?page=2 ; https://www.broadsheet.com.au/sydney/potts-point/restaurants/bistro-rex# ; https://www.goodfood.com.au/bistro-rex-elizabeth-bay/bistro-rex-review-20170316-guzu0x
Information :
SHOP 1, 50-58
MACLEAY ST POTTS POINT, ELIZABETH BAY, NSW. 2011
AUSTRALIA
Telephone : +61 293322100
Online reservation on their website1
Open for service 7 days a week, from midday until late whithout break.