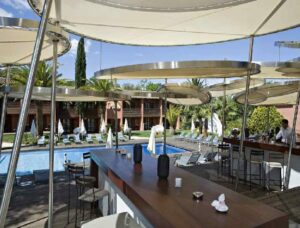 What about enjoying our Sancerre Thauvenay White and Red on a terrace in the shade of a pine, lulled by the chirping of cicadas ?
Now, this is possible in "one of the pearls of St-Tropez"1, the Benkirai Hotel, actually awarded 5 stars on the Michelin Guide.
This "authentic Mediterranean architecture"1 houses an interior, entirely designed in a contemporary style by the famous French designer Patrick Jouin. Hence, "Provençal tradition and modernity" perfectly match together. Refined lines, marine colours, made-to-measure furniture… The all interior tempts you to rest. And the same applies to the exterior, where you can enjoy a fabulous view on the Mediterranean landscape.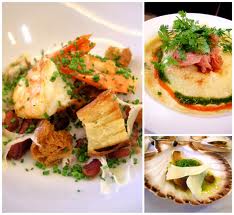 In the kitchen, the Chef Bilal Amrani will delight you presenting this year a menu with sunny flavours, marked by Mediterranean influences. Since 2015, the former chef of the Sivolière, Courchevel or the Messardière or the Bistrot à la Truffe, St-Tropez signs a delicious, healthy and coloured cuisine. And now, you can combine a gilthead seabream, a grilled lobster 'a la plancha' or a risotto with our Sancerre Thauvenay White 2014 or enjoy a carpaccio, a grilled meat with our Sancerre Thauvenay Red 2012.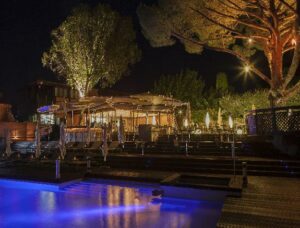 You can also enjoy the numerous leisure activities suggested by the Hotel : massages, cosmetic cares, heated pool…  And if you want to visit around, be aware that the Hotel is located near the centre of St-Tropez, not far away from the Pampelonne and Salins beaches.
Sources (text and photos) : 1 : www.hotel-benkirai.com ; 2 : www.voyageprive.com ; Magazine Pure Saint-Tropez, Août 2015, Carine Roux