Since 2010, Yoann Conte and his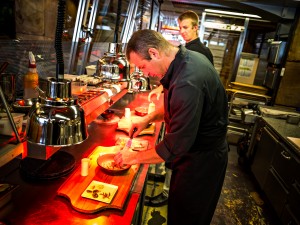 wife revive the famous Auberge de l'Eridan lead by Marc Veyrat on the banks of Lake Annecy.
For the last few years, the Chef Conte imposes his own vision of cooking, which is a real success considering the awards attributed to his gourmet restaurant : 2 Michelin stars and 4 Gault & Millau toques.
Pupil of Marc Veyrat, Yoann Conte actually embodies the "2nd generation of cuisiniers de la nature"1. And like his predecessor, he gives priority to "authenticity and transmission of values"1. For all that, his creative and dynamic cuisine doesn't move away from the traditional peasant food or the terroir but allows him to offer to his customers coloured and restorative dishes "in which seasons and simplicity of each product are respected"2.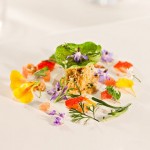 « Cuisine is an universal and mixed love match in which humans sublimate a place, a culture!»1, this is the motto.
Combining "savoyard ambience and sophisticated furniture»1, the decor is also original as the kitchen is in the heart of the restaurant, allowing customers to enjoy the performance while tasting the refined cuisine of the Chef.
Now, you can combine these delicious dishes with our Pouilly-Fume Villa Paulus 2014, soon available in this restaurant.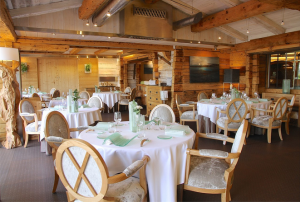 Sources (text and photos) : 1 : www.yoann-conte.fr ; 2 : www.relais-chateau.com