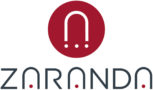 It's in Majorca that you will find the restaurant Zaranda, "where everything is designed for the delight of the senses."1
Awarded 2 stars by Michelin red guide since 2016, this exceptional place is also part of The List 2018 with a grade reaching 93.25.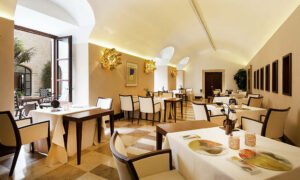 You can either decide to be inside enjoying an elegant and luxurious surrounding or to get some fresh air in their romantic garden. In this warm and elegant environment you will be offered creative and technical plates, and drinks from an amazing wine list in which you will find our Masson-Blondelet 2016 White Sancerre Thauvenay.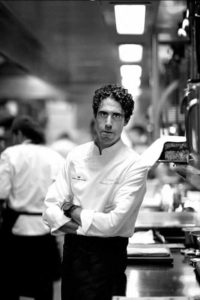 The menus reflect Fernando P. Arellano's personality as he wants them to be "inspired by his experiences, his surroundings, his travels and his roots." 1 Indeed, his work in famous restaurants in 5 different countries in Europe gave him the potential to reach the top level.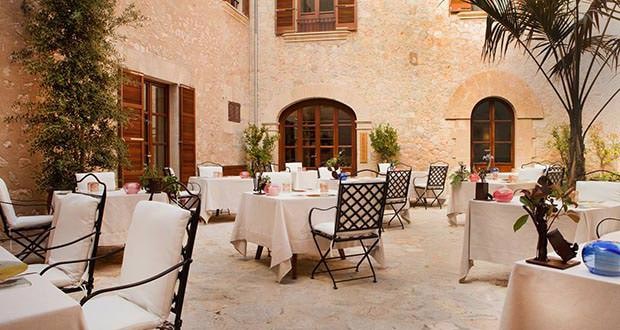 Fernando P. Arellano, Zaranda's Chef
You will have the opportunity to taste a contemporary cooking with "cutting-edge technical concept" 1, offering gorgeous dishes with a significant Majorcan influence : Caviar, horseradish and pickled pearls, Paprika spiced octopus and potato veloute, Parmentier of Morels…

Sources (Text and photos) : 1 http://zaranda.es ; https://guia.michelin.es/3x0t4cti/zaranda-es-capdella
Information :
Restaurante Zaranda : Carretera Es Capdellá-Galilea, km 1.7, 07196 Es Capdellá, Calvía, Illes Balears
Tuesday-Saturday from 19:30 to 22:00
Booking Telephone: +34 971 138 627